2016 Dodge Viper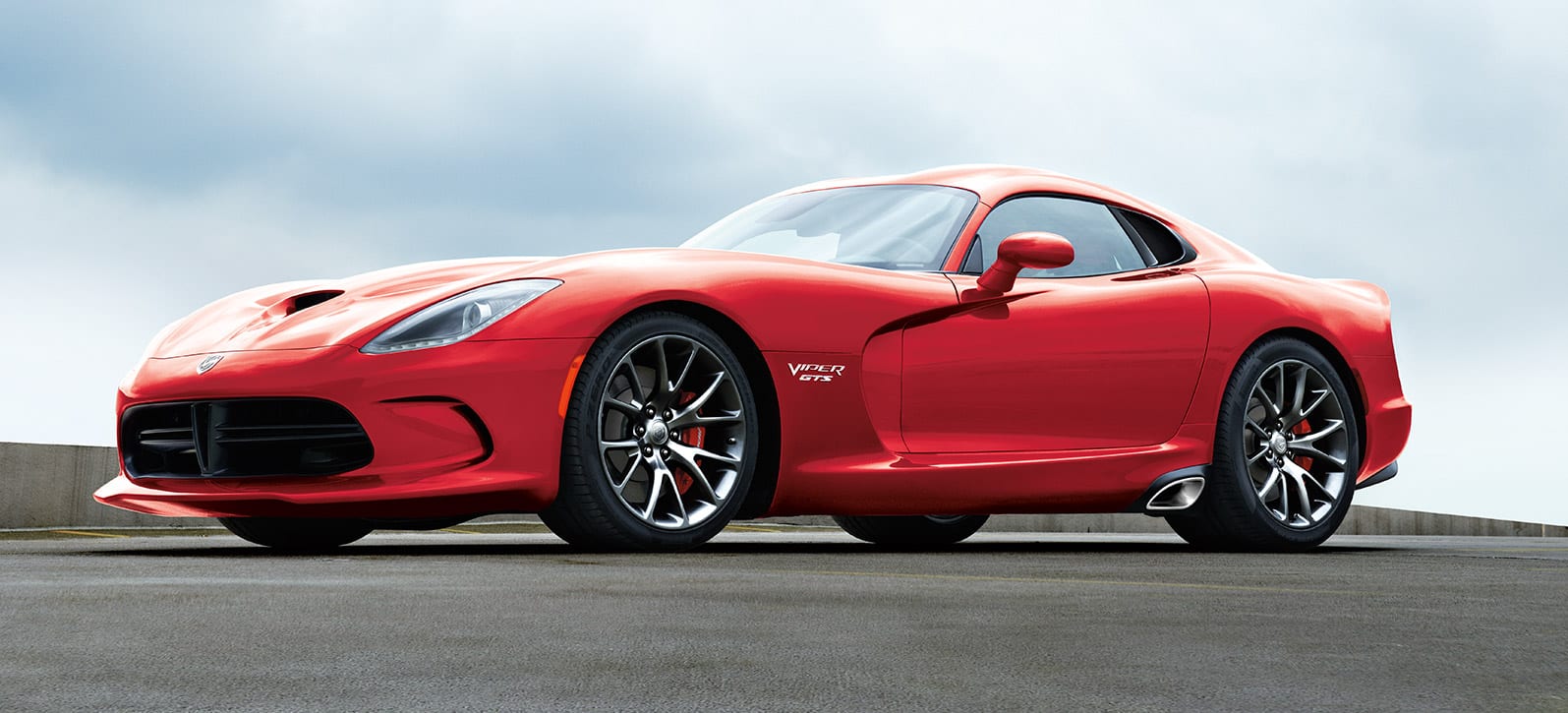 Inventory
Get Financing
Service
Find Parts
Contact Us
Used 2016 Dodge Viper at Newark Chrysler Jeep Dodge for Newark, DE
The 2016 Dodge Viper is a well-known icon and an amazing vehicle has been around for more than four generations. Through all of these years the engineers have been able to make both small and large scale changes to really nail down the best Viper possible.  This current model has better handling and roars mightily. The exterior of the Viper is rugged with a contoured design and great looking air intakes and air vents.  The cabin and driver's area are also some of the nicest when compared to any previous models.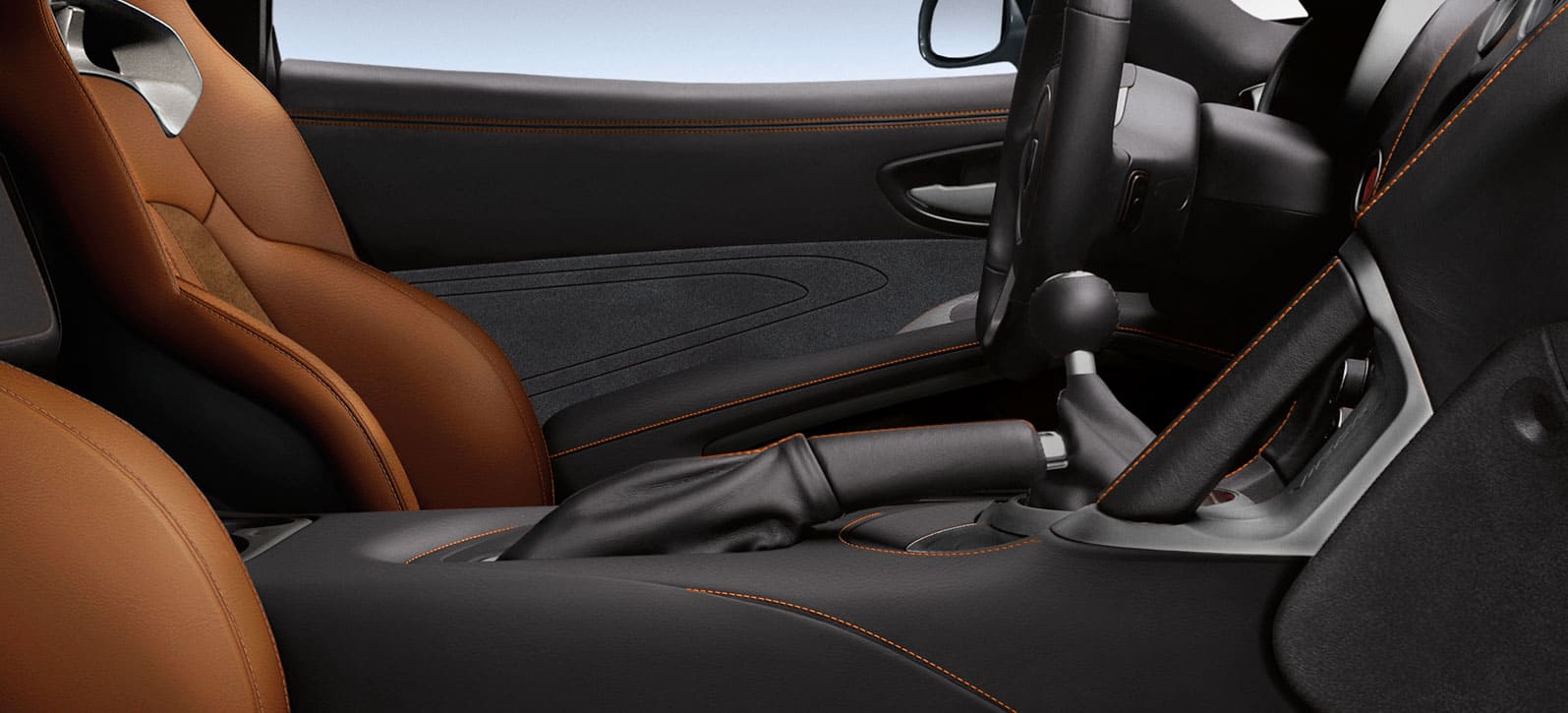 Under the Viper's Hood
This legendary vehicle is very performance oriented and has a singular source of power in that of the 8.4-liter V-10. Yes, you read that right, the amazing Dodge Viper utilizes a V-10 engine.  It is all aluminum and blasts out an amazing 645 horsepower and is well built with great materials. The engine is connected to a manual transmission made by Tremec that works really well with the engine.  Dodge is also very happy to let you know that this is the most torque produced by a naturally aspirating couple in all of the world.  Not much beats the Viper in sheer ability.  The Viper can accelerate from a complete stop to a speed of 60 miles an hour in only an amazing 3 seconds.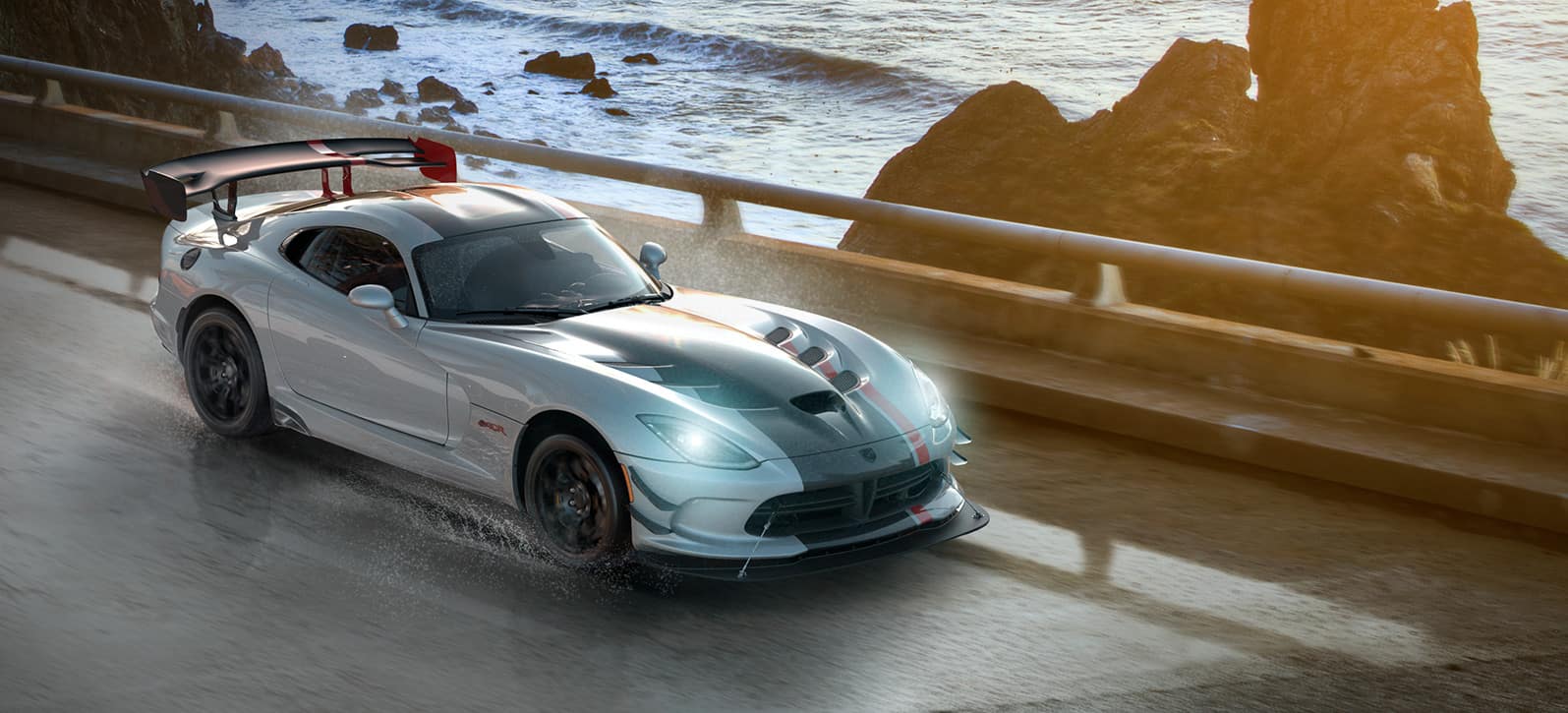 Design of Dodge Viper
The newest Viper models now come with a soft leather interior, a great touchscreen system and lots of occupant friendly controls.  There is no doubt, the Dodge Viper is a loud vehicle but in a really good way. It has great engine noise that comes from a powerful motor.  This current generation of the Viper is the first to have both stability and traction control but even when they are fully in motion the Viper still has a sporty feel to its handling and retains quite a bit of the enjoyment when driving it. The cabin space is actually quite large which is great for a low-slung sports coupe.  Dodge lets us know that people all of the way up to 6'7" are able to fit inside of it.  There is also a great deal of leg and head room along with pedals and a steering wheel that adjust to grab the perfect fit possible.
What types of wheels does the 2016 Dodge Viper have?
For all models there is a choice of 18 or 20-inch wheels made from aluminum which can be finished with lots of great color options such as silver paint, black gloss or polished aluminum.  
Where is Newark Chrysler Jeep Dodge located?
We are located at: 244 E. Cleveland Ave. Newark, DE 19711 Click for Directions
Conclusions
The Dodge Viper is a modern sports coupe that is safe in all aspects.  It has some of the best equipment that is contained within. This includes a full set of airbags, traction control, pre-tensioning seatbelts, anti-lock brakes and lots of other great Dodge equipment to help give you and yours some extra peace of mind when riding in the Viper. The stability control helps the Viper better control its own power while keeping it balanced and easier to handle. These improvements in handling have drastically improved since the early days of the vehicle.  The Viper also gets a rearview camera on it that helps to improve overall visibility. Make an appointment today or swing by the dealership to check out the 2016 Dodge Viper.
Read Our Other Reviews
2017 Chrysler Pacifica
2016 RAM 1500
2016 Jeep Patriot