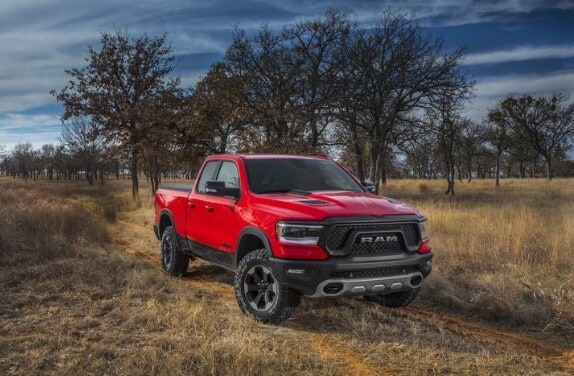 Just when you thought Ram couldn't make the 1500 model any better, they have proven you wrong. The 2020 Ram 1500 is going to be offering an EcoDiesel engine! This engine makes the Ram 1500 the most powerful half-ton diesel pickup truck in America. That means more power, more towing, and great fuel economy to round everything out. We're truly excited to see what this engine can do, and just how far people can push it. If you're interested in learning more information about this engine, keep reading down below as we go through some of the major reasons why you should consider it when you check out the 2020 Ram 1500. 
What is so special about the EcoDiesel engine?
There are many reasons why the truck world is so keen on this engine. This third-generation 3.0-liter turbocharged EcoDiesel V6 can deliver up to 480 pound-feet of torque and 260 horsepower. The torque was increased by 14%, while the horsepower increased by around 8%. That's an extreme addition to the kind of power that you'll find, which means you'll have an easier time tackling the harder jobs. You might be wondering how the engine could have been improved so much, and in this case, it's all in the details. This EcoDiesel features a new water-cooled turbocharger that offers a variable geometry turbine, which works to increase responsiveness and efficiency. You'll also like the redesigned cylinder head intake ports, which can improve flow and swirl, along with increasing fuel economy and overall performance. Another major part of this engine is the exhaust gas recirculation system, which adds a low-pressure circulation system that can draw gases, and minimize energy losses. Other major reasons why this engine is so successful is the lightweight aluminum alloy pistons, high-pressure direct-injection fuel injector nozzles, a dual vacuum pump system, an offsetting piston pin, and the use of a lightweight sandwiched polymer/metal material.
What does the 2020 Ram 1500 offer?
Even after you've seen how impressive this EcoDiesel engine is, you might still be interested to see what the 2020 Ram 1500 can give you. This pickup includes features like adaptive cruise control, ready alert braking, a Uconnect 4C system, a 12-inch touchscreen, forward collision warning, 360-degree camera views, blind-spot monitoring, and SiriusXM with 360L. You'll even experience class-leading ride and handling, thanks to a class-exclusive link-coil rear suspension system. Beyond that, you'll also have access to a 5.7-liter HEMI V8 engine, which can get you up to 12,750 pounds of towing, along with 2,300 pounds of payload. As you can tell, there is no wrong option when it comes to the 2020 Ram 1500.
Are you as excited for the EcoDiesel engine as we are? Keep checking out our
Ram 1500 inventory
to find out when this engine makes it way to dealerships. No matter what, the Ram 1500 is a pickup truck that stands on its own, no matter the configuration you buy it in. We hope to see you soon!