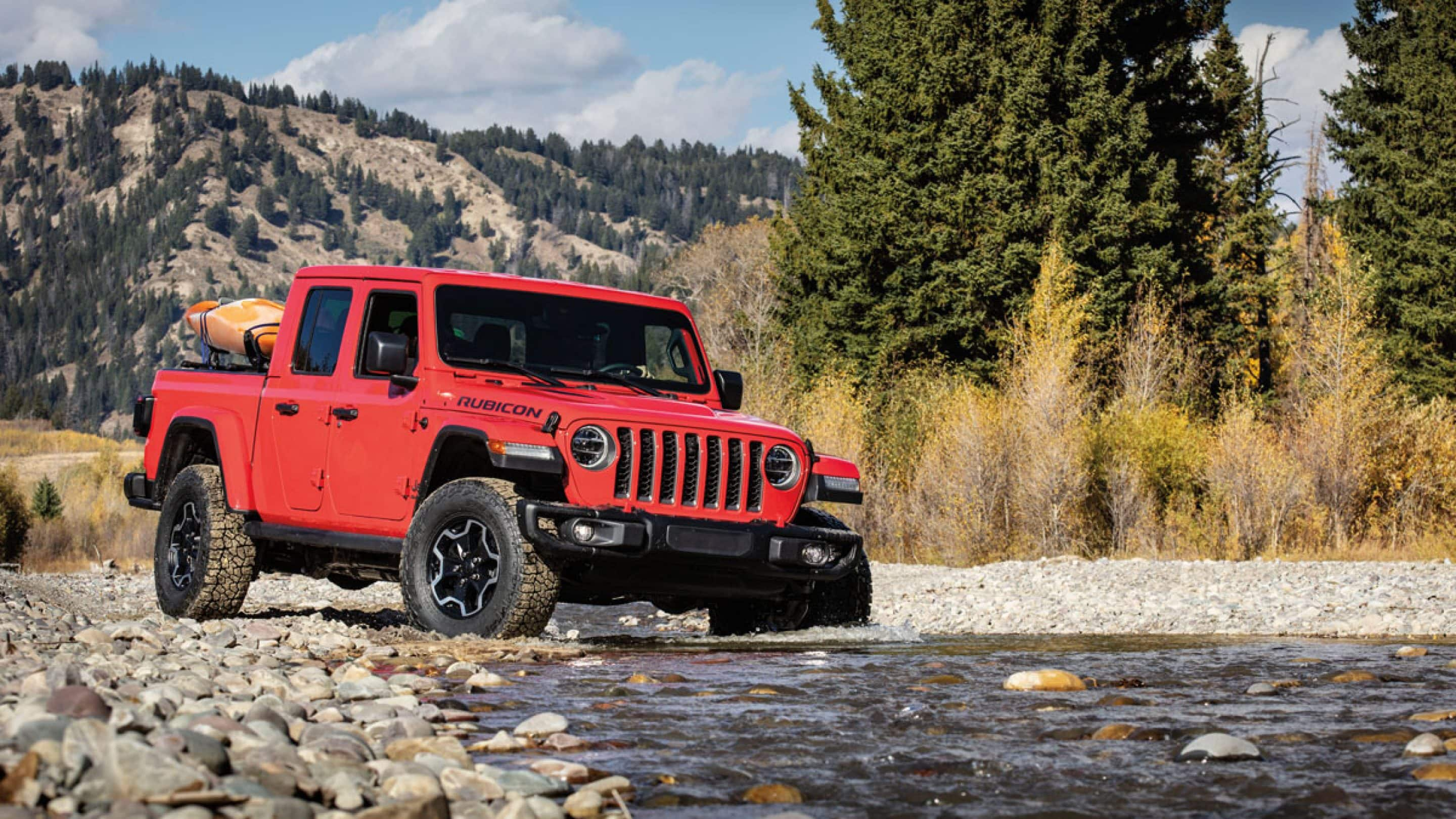 2021 Jeep Gladiator EcoDiesel Revealed
Written by Newark Chrysler Jeep Dodge RAM
The most capable mid-size truck ever is about to get a facelift! In 2021, Jeep is upgrading the Gladiator with a 3.0-liter EcoDiesel V6, which is set to improve fuel economy and performance. This fantastic engine also brings you a ton of power with 260 horsepower and 442 lb-ft of torque. There is also an Engine Stop-Start System that comes standard. To handle the immense amount of torque, Jeep has included a Torqueflite eight-speed automatic transmission, which is precisely calibrated for low RPM shifts as well as handle the on and off-road driving dynamics of the Gladiator. Also included are over 40 different shift maps which optimize the shift points for fuel economy and 4X4 capability. There is so much that the Jeep Gladiator EcoDiesel has to offer. Please continue reading to find out all about it!
Improved Dynamics
This all-new 3.6-liter V6 EcoDiesel engine is the third generation of the EcoDiesel and delivers increased horsepower and torque, as well as excellent fuel economy and decreased vibration and noise. Several factors contribute to this, including a new-generation water-cooled turbocharger, which increases efficiency and responsiveness during transient conditions. Another significant upgrade is the exhaust gas recirculation system that introduces a low-pressure circulation system to draw gases after the diesel particulate filter and minimize turbocharger energy losses. The compression ratio has been optimized to 16.0:1 from 16.5:1, which helps to improve fuel economy and reduce cabin vibration. Finally, the lightweight aluminum alloy pistons have been completely redesigned to include thinner rings to reduce parasitic losses. 
Engine Block Improvements
Included with the all-new 3.0-liter V6 EcoDiesel are dual overhead camshafts with four valves per cylinder and a 60-degree angle in between the cylinder banks. The engine block is wholly cast in graphite iron, which helps to dampen vibrations. Additionally, the engine includes a forged steel crankshaft and connecting rods, which adds more strength and durability. The EcoDiesel engine's turbo Charge Air Cooler is located at the base of the grille directly in front of the radiator and helps to maximize cooler temperatures. The cooler uses the same mounting position as the four-cylinder gasoline turbo engine to help reduce the overall complexity. All-new is a 5.1-liter gallon diesel exhaust fluid tank, which is located directly behind the fuel tank with a refill station next to the diesel fuel filler. Refills align perfectly with oil changes and can last up to 10,000 miles. You can monitor the DEF levels in the front cluster in the dash.
About Jeep
For the past 80 years, Jeep has built a legendary reputation thanks to its official lineup of superior SUVs. This lineup includes the Wrangler, Grand Cherokee, Cherokee, Renegade, and the all-new Gladiator. With this impressive lineup, Jeep allows its drivers to live life to the fullest by going on extraordinary journeys that drivers can handle with confidence. To meet the demand from drivers all over the world, Jeep has fine tuned its lineup to include both left and right-hand configurations. Drivers can also get diesel and gasoline-powered options.
Where to buy a Gladiator EcoDiesel near Newark
The Gladiator EcoDiesel is expected to go on sale later in 2020, but in the meantime, you can check out our complete lineup of 2020 Gladiators in our showroom and on our website. You can also head down to Newark Chrysler Dodge Jeep RAM to schedule a test drive with one of our knowledgeable representatives. While you're here, be sure to check out our terrific parts and service departments as well as a finance department that will help you with a loan if you need it. If you can't make it down to the dealership, be sure to check out the complete line of 2020 Jeep Gladiators
here on our website
. We are excited to get you behind the wheel of this fantastic mid-size pickup.