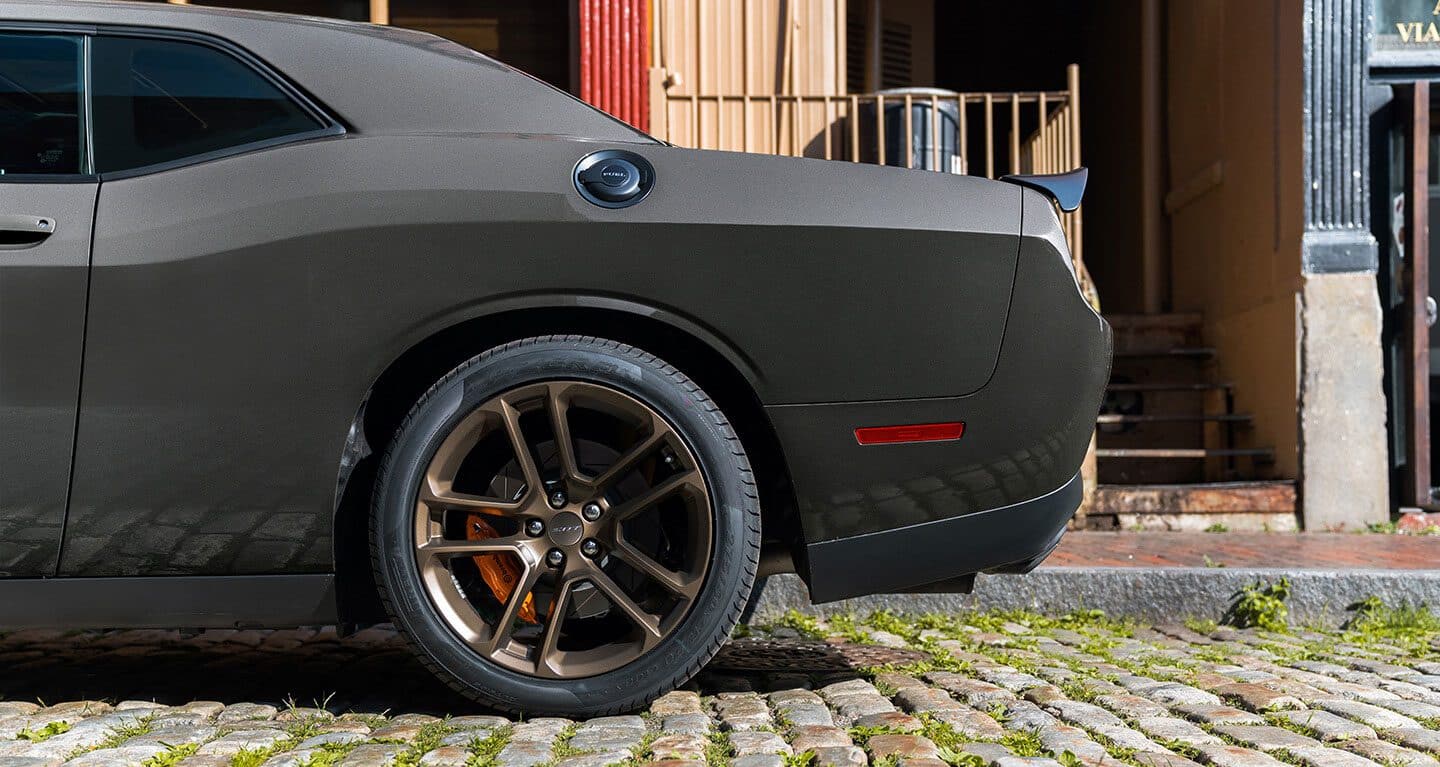 Important Tire Maintenance for your Car
Brought to you by Newark CDJR
Your car's tires are what connect you to the road. This is an important job, which makes taking care of them crucial to the safety of you and your occupants. Just like you take care of your engine with routine maintenance, it's important to take good care of your tires the same way. The experts in the service center here at Newark Chrysler Dodge Jeep Ram want to help you get the most out of your tires, so they're offering a few tips to help give you information on how they do that. Keep reading below to learn some of the services offered here at Newark CDJR's service center!
Tire Pressure Checks
The easiest way to get the best life from your tires is to maintain proper tire pressure. Making sure your tires are not overinflated or underinflated will ensure your tread stays even for many miles. Overinflated tires cause the tire's tread to expand, which creates uneven wear to the surface of the tire that touches the road. Meanwhile, underinflated tires cause premature uneven wear by creating a larger surface area that contacts the road. It's recommended to check your tire pressure once each month and make sure they are all set to the correct pounds per square inch (PSI) posted on the placard on the driver's door jamb.
Tire Rotations and Balancing
Perhaps the most surefire way to get the longest life out of your tires is by getting regular tire rotations and balancing. Tire rotations are so crucial to your tire's life because a majority of your vehicle's weight falls on your front axle due to the location of the engine and transmission. This weight causes the tires on the front wheels to wear faster than the tires on the rear. To counteract this uneven wear, it's best practice to rotate your tires roughly every 5,000 miles. By simply moving the wheels from the front to the rear, you'll notice your tire's tread will stay deeper longer. Tire balancing is also important to your tire's health. Tires that are out of balance can cause uneven wear and a vibrate or humming sound.
Wheel Alignments
Wheel alignments help protect the outer edges of your tires. On the outer edge of each tire, you'll find narrow channels designed to funnel water away from the tire's road surface to ensure you get maximum contact even in wet weather. There are three alignment specifications that are checked; toe, the horizontal angle of your tires, camber, the verticle angle of your tires, and caster, the wheels' verticle axis. Wheels that are out of alignment will cause the inner and outer edges of your tires to wear faster than the road surface, which will decrease your traction on wet roads.
Take Care of your Tires at Newark CDJR
Tire care is essential to the life of your tires and your safety. When you think it's time to get your tires taken care of or replaced, the expert technicians here at Newark Chrysler Dodge Jeep Ram are ready to help you get the most from your tires and keep you safe. When you bring your car to Newark CDJR, you get the confidence of knowing only certified technicians are working on your vehicle. To schedule your next service appointment, you can call our service center directly. If you prefer, you can also use our online scheduler right
here
on our website! We look forward to serving you!