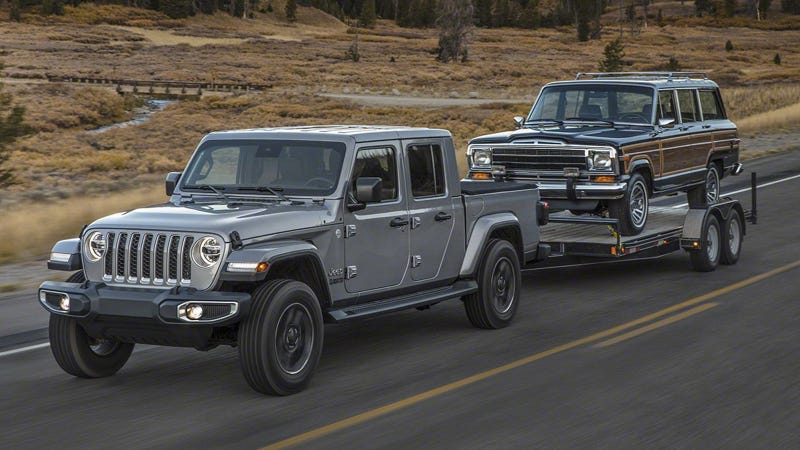 There are new Mopar products coming for the 2020 Gladiator.

    For those who don't know, Mopar is well-known for manufacturing products that allow car owners to get the most out of their vehicles. More specifically, one of their most popular products is an endless line of Jeep accessories. These accessories range from extra cargo containers, to vehicle body parts, to tents that attach to your Jeep. Owners have had the opportunity to put their personal stamp on their Jeep's for years thanks to Mopar.
    Jeep Recently announced the release of their newest model, the 2020 Jeep Gladiator, Jeep's popular mid-sized truck. The release came at the 2018 Los Angeles Auto Show, and car-lovers were blown away by its updated comprehensive design, it is sure to be a very popular model.
    Mopar is already hard at work and has announced they will manufacture a line of more than 200 parts and accessories for the 2020 Jeep Gladiator. The announcement was made by Steve Baehm, Head of Parts and Service for Mopar at the same 2018 Los Angeles Auto Show.
"The Mopar brand is bringing to market a full selection of parts and accessories for owners to personalize the all-new 2020 Jeep Gladiator to fit their individual lifestyles. We're giving owners what they need to enhance the most capable midsize truck ever, whether that's versatile lifestyle accessories or Jeep Performance Parts for hard-core off-roaders" said Beahm.
    The Mopar company develops their products in close conjunction with the Jeep brand, which involves testing and validation from Jeep themselves. This means that the products developed by Mopar and the Jeep Gladiator are somewhat made hand-in-hand, assuring seamless integration for potential buyers. Those well-versed with Mopar products will be very familiar with the new family of accessories, as they are modifying products from their available portfolio to build the catalog for the 2020 Gladiator, which is sure to satisfy fans of both companies when the Gladiator hits showrooms around the world.
    Modifications by Mopar include 7-inch off-road LED lights, bed-mounted cross rails, a truck bed storage system, all weather floor mats, unique five-spoke wheels, a blacked out Mopar grille, and many more. Mopar is responsible for the cold air intake under the hood of all Gladiators, which is compatible with Mopar's cat-back exhaust system.
Check out the Mopar website today to see the entire inventory of new products to better enhance your Jeep experience. Don't have a Jeep? Contact us today to schedule a test drive, or check out our inventory of Jeeps
here!