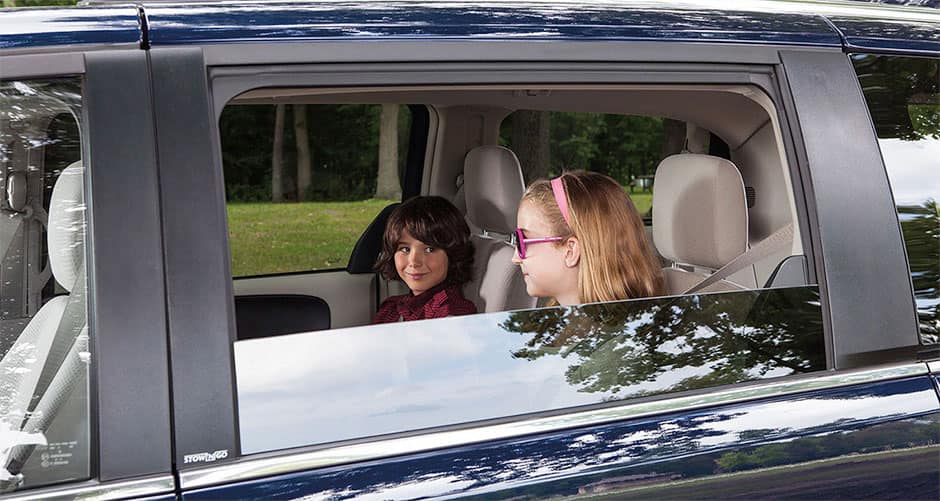 Using Car Time for Meaningful Conversations With Your Kids   
As my kids grow up, the conversations we have are more interesting, but occasionally, more uncomfortable. I want my kids to be able to talk to me, and I don't want to give off any body language that dissuades them from bringing up uncomfortable topics. 
We've determined that the best place to have those conversations is in the car. So far, the girls haven't figured out that I'll put off those "tough topics" until we get in the car. The car is the perfect place to have those conversations. I didn't realize it until we had our first one, but it's really perfect. No one can escape. You're there until you reach your destination. But at the same time, you don't have to make eye contact. You have some freedom to be uncomfortable without conveying that you're uncomfortable. And then if you need to follow up later, you've already broken the ice. 
We covered topics that they've heard older kids mention. We talked about bodies. We talked about recovering from embarrassing moments. We've talked about religion, and feelings, and those questions that kids ask when your guard is down. And we've weathered them, and weathered them well. If they ask me something and I'm not ready, I'll usually make a quick comment, and plan to revisit that the moment we're buckled in. 
Most of the time, the conversation is organic. Usually my girls have plenty of questions they want to ask when they know they have me pinned down. But if you want to start a conversation, there are some great questions to ask as jumping off points.  They can spark some great conversations about morals, qualities, situations, or things that might be bubbling under the surface. 
If you won won thousand dollars, how would you use it? 
If you could make something illegal, what would it be? 
If you had a superpower, what would it be? 
If you could make a movie, what would it be about? 
If you could change one thing about your life right now, what would it be? 
The car is the perfect place to get things really open with your kids. Once in a while, turn off the radio, and see what happens.
About the Author: Meredith Napolitano blogs at FromMeredithtoMommy.com, where she writes about raising kids while keeping her own identity as well! From kids's activities to organizational products, from parenting tips to suggestions for Mom's Night Out, she's got you covered! Follow her on Facebook!