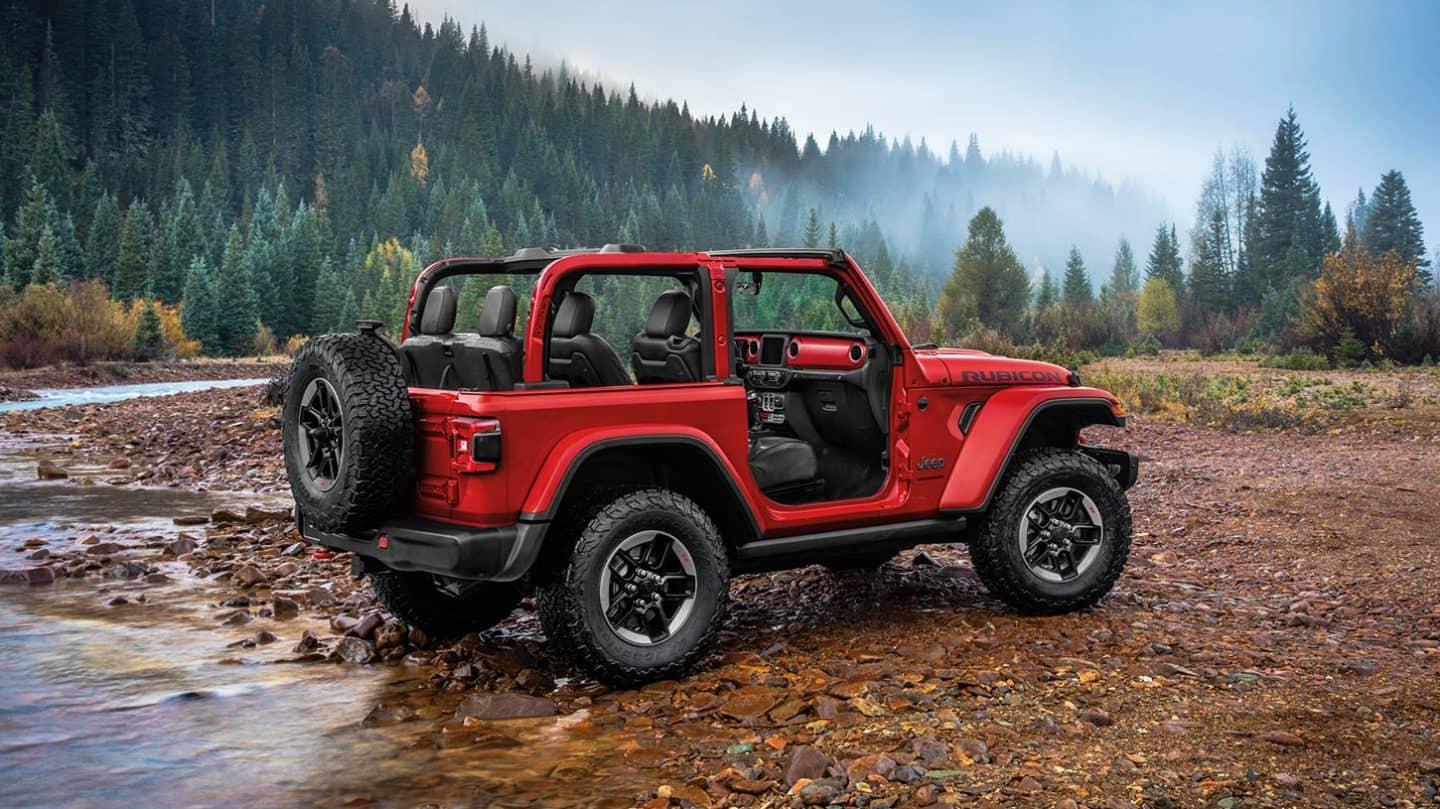 Top Fall Road Trips in Delaware
By Newark Chrysler Jeep Dodge RAM
Fall is a beautiful month for drinking apple cider, eating pumpkin pie, and taking that much-anticipated fall road trip. Whether you're from Newark, West Medow, or Brookside, taking a fall trip is always an incredible adventure. While most people will want to travel out of state, we here at Newark Chrysler Dodge Jeep RAM think that there are plenty of gorgeous sites to visit right here in Delaware. Below you will find some of the best places to take a fall road trip right here in the Blue Hen State.
Brandywine Valley National Scenic Byway
If you're looking for a spectacular journey throughout the hilly back roads of the state, the Brandywine Valley National Scenic Byway is your best bet. The byway stretches from northern Deleware and winds its way down past some grand mansions and stately museums. Start in Willmington at Rodney Square, and you will soon be passing sites with beautiful landscapes such as Nemours Estate, Garden and Library, and Hagley Museum and Library. You'll also take a ride through the Brandywine Creek State Park, where you will see large stone walls that lead to trees with gorgeous reds, yellows, and oranges. 
Delaware Bayshore Byway
With the Delaware Bayshore Byway, you will find a unique coastal drive that delivers spectacular views of the lowland and wetlands that makes the state a fantastic spot for bird watchers. This two-lane road heads along the Delaware River and Bay Estuary while passing by the most extensive preserve coastal marshland on the East Coast. Turn your head to see the leaves changing colors as well as the millions of migrating birds heading south for the winter. Before heading on your journey, be sure to stop by the Colonel Old Castle and Fort Delaware State Park.
Nanticoke Heritage Byway
Traveling on the Nanticoke Heritage Byway will show you the beautiful landscapes of the western part of Sussex County, which is sure to inspire as well as calm. The new vistas of farmlands and sharp tree lines from around the bend in the road are a sight to behold. During your travels, you will come across quaint towns with rich histories that will inspire further exploration. Other natural beauty and easy-going terrain can be found at Trap Pond State Park, where you'll find gorgeous Cyprus trees that look radiant during the fall.
Coastal Highway Drive
The Coastal Highway Drive begins just north of Lewes, and those who drive on it will wind their way south along the states Atlantic Coast. We recommend opening the windows and letting the sea breeze waft through the cabin of your vehicle. The nautical charms of Lewes and the tax-free shopping of Rehoboth Beach are also big draws. Once you're done with those notable towns, its time to fully immerse yourself in the scenic views of the ocean and bay, which is separated by a thin stretch of land. Be sure to discover the spectacular beaches and explore the seaside towns of Bethany Beach and Fenwick Island and the natural escapes of the major state parks. 
Wilmington and Western Railroad
While not technically a drive, the Wilmington and Western Railroad has all the appeal of a great one. The railroad contains a fully restored and vintage trail and takes riders on a spectacular journey through the changing hues of the wooded hills of Red Clay Valley while also pausing for a picnic lunch. Be sure to keep an eye out for an unforgettable weekend of fall adventures, including a Halloween hayride.
Before You Head Out Head to Newark Chrysler Jeep Dodge
Before you start on your trip, be sure to stop by Newark Chrysler Jeep Dodge. We have a ton of excellent services, including oil changes, tire rotations, and fluid draining and changes. If you need more extensive repairs, our technicians will help you with that too. Need a hard to find part? Be sure to check out our parts department both on our website or at our dealership.  If you need a new vehicle, be sure to check out our new inventory, which is
here on our website
. We can't wait to help send you on your fall excursion here at Newark Chrysler Jeep Dodge.