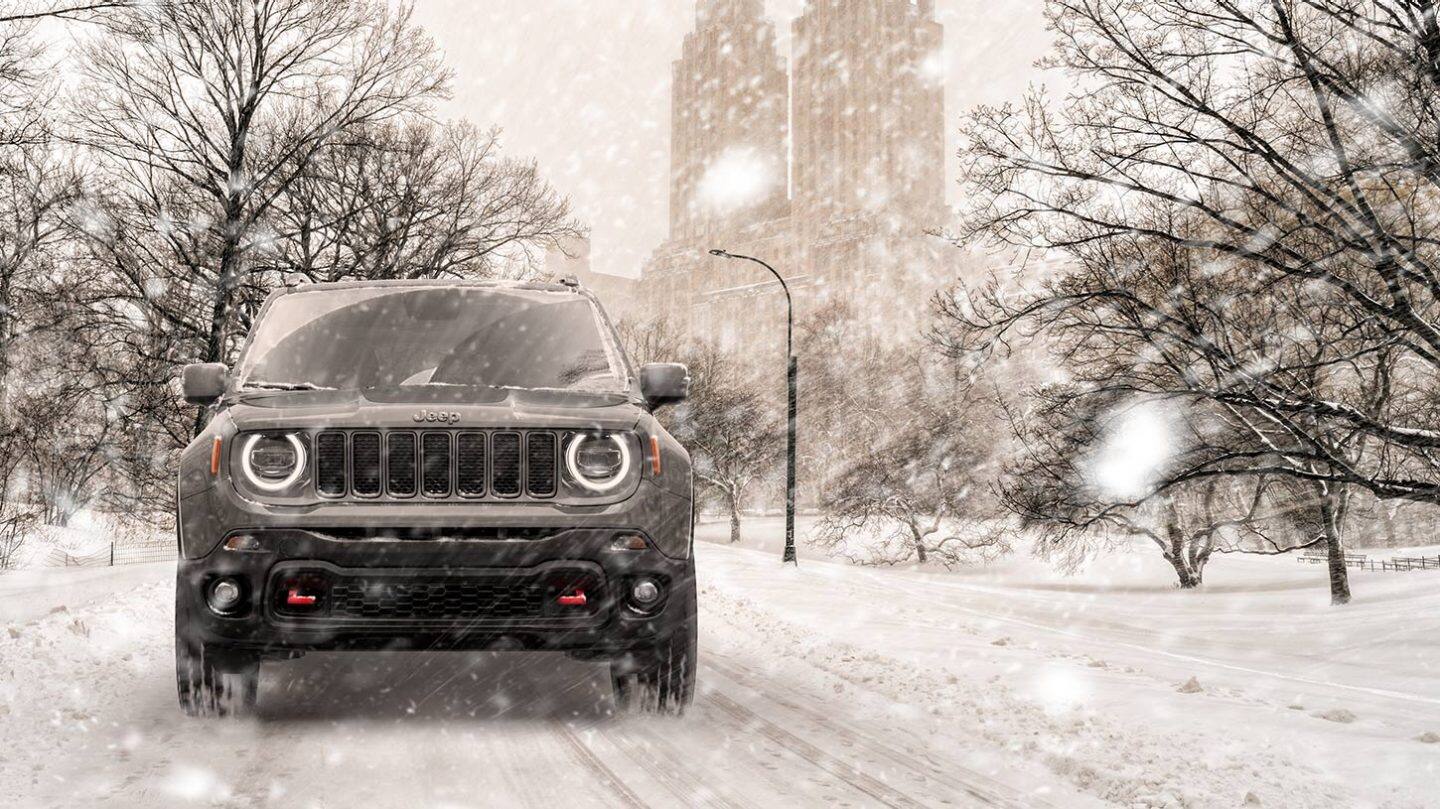 Winter Driving Tips in DE
Presented by Newark CDJR
Winter often creates the most unpredictable driving conditions and, while the safest winter driving tip is to stay home, sometimes that's not an option. This is why we're offering these winter driving safety tips to help keep you safe on the roads when you need to be out there. Our expert service technicians are ready to help ensure your vehicle is prepared for the harsh weather to come. Continue reading to prepare yourself for the upcoming winter.
Emergency Kit
A vehicle emergency kit should include things to not only keep you safe, warm, and dry but also protect your vehicle. Your emergency kit should include warm clothes, including hats and gloves, extra food and water, snowbrush, a flashlight with extra batteries, jumper cables, road flares, and a first aid kit. It is also advised that you keep at least half a tank of gas. These are things to keep in your vehicle all winter long, not just when you're going for a long drive.
Driving Tips
While it might seem obvious, driving slow is the most important safety precaution to take while driving on snow or ice. Another way to stay safe this winter is to accelerate and decelerate slowly, meaning apply the gas and brake pedal gradually to prevent your tires from spinning. Keeping a longer following distance can help avoid a fender bender if you lose traction while braking. Sometimes, especially when driving on city roads, you can't avoid stopping. Still, in the wintertime, it's safest to continue driving at a consistent speed as starting after a stop can cause slippage. When it comes to driving on snowy hills, rather than trying to power up them, gradually build up inertia while on flat ground and let it carry you up the hill, and avoid stopping on a hill. If you are to get stuck on the road, you must stay with your vehicle, leave your dome light on so rescuers can find you, don't overwork yourself trying to dig your car out, layer up using the warm clothes in your emergency kit, and only run the engine when you need to warm up then turn it back off to conserve fuel. Following these few safety tips will help you get to where you need to go this winter.
Vehicle Tips
As was stated earlier, it's important to keep your gas tank half full. This is to make sure you have enough fuel to keep yourself warm in the event that you do get stuck. Making sure everything is mechanically sound is also important, from steering, suspension, and brakes to the engine. However, the most important parts for winter driving safety are your tires. Your tires are the only things connecting you to the road. Having adequate tread in the winter can make all the difference to your winter driving safety by making contact with the road even if snow is present. Using snow tires is a surefire way to stay safe. The tread on a snow tire is specially designed to take snow in and push it out of the sides.
Make Sure Your Vehicle Is Ready at Newark CDJR
At Newark Chrysler Dodge Jeep Ram, our main concern is your safety. This is why our expert technicians are ready to help you make sure your vehicle is prepared for the tough driving conditions to come. Our service team will perform a multi-point inspection, take an in-depth look at everything from your tires, your battery, your brakes, your fluids, and everything in between. If your tires need to be replaced before winter, we stock a wide range of all-season and snow tires. To get your vehicle serviced and checked out, you can book an appointment right here on our website. You can contact us or swing in to learn more about our service center. We look forward to serving you!